Part 1 explained how Universal Orlando Resort and Royal Caribbean offer a resort/cruise combo. In Part 2, I detail why we decided to stay at Universal Orlando instead of commute from home, just 45-minutes away.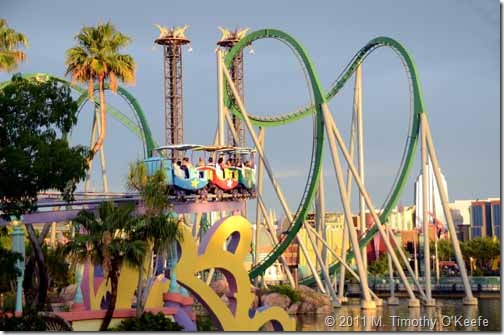 We recently drove our 3 Virginia grandkids from Richmond to Orlando for a much anticipated visit to Universal Orlando Resort. Although we live just outside Orlando, our grandkids never have visited any of Orlando's famous theme parks except SeaWorld, many years ago and just for a single day. Anytime since when in Florida, their father (who hates crowds and refuses to wait in long lines) always has vetoed another theme park visit. Well, Linda and I have the same long line phobia but know of ways to avoid them. And since the 3 grandkids are ages 15 and 11 (twins, boy and girl), it seemed they were overdue for an in-depth theme park visit.
So we kidnap them for a week (with parental permission) for a theme park excursion involving only truly "grand" people as kid or parent. The grandkids have free reign to choose which park to visit when. Their only interest is Universal Orlando Resort, something of a surprise since they watch the Disney Channel all the time. Harry Potter, not Mickey Mouse, is foremost on their minds. Although the grandkids are aware from friends that Harry Potter makes up only a small part of the Islands of Adventure, Universal is where they want to go.
As Orlando area residents, the obvious choice for us is to overnight at home and commute to the park. Universal, however, sometimes offers surprisingly good hotel discounts for Florida residents, although I don't expect to find any deals during the peak summer period. Universal's 3 on-site themed hotels are all AAA Four Diamond Award-winning properties: Loews Portofino Bay Hotel, Loews Royal Pacific Resort and the Hard Rock Hotel. Doing my advance research online in Virginia, the best offer for the 5 of us appears to be the Hard Rock Hotel. However, it's a good thing I call to check the online rates with a Universal reservationist who tells me that because I am an annual passholder as well as a local resident, she can save me another $120 a night at Portofino Bay vs. the Hard Rock.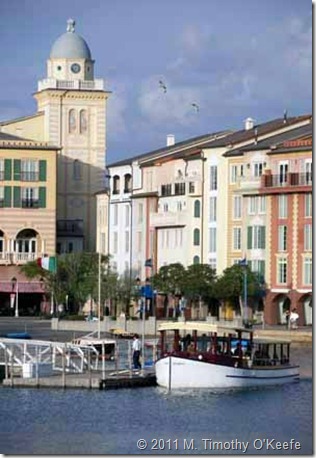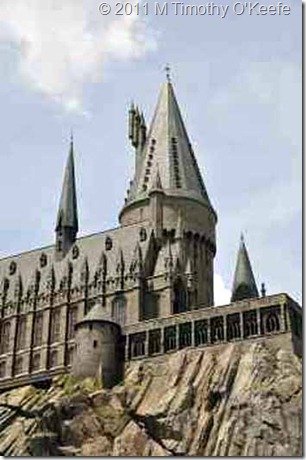 Loews Portofino Bat Hotel Famed Hogwarts Castle

The room rate comes to just over $300 a night for the 5 of us, a rate that makes staying at home a poor option. Besides the convenience of staying on-site and not having daily to fight I-4 traffic to and from Universal, the hotel perks will make it cheaper to stay there. Each of us will receive a free Universal Express ride pass, which normally costs around $87 per person per day. Multiply the value of the Express ride pass by 5 and they're worth $100 more per day than the room we stay in. The Universal Express ride passes turn out to have an extended bonus. For instance, by staying for 3 nights, the passes actually are valid for 4 days. They are valid the day we check-in, starting at whatever time we pick up them. It could be as early as 7 a.m. even though the official check-in time is 4 p.m. In the meantime, the hotel holds the luggage until a room is ready. Our check-out time will be 11 a.m., but the Universal express ride passes remains valid for us that day until the park closes. Not what Linda or I expected: that's a lot of bonus ride time. All of us have 4 days of front-of-the-line rides for the price of a 3-day hotel stay and a 3-day park pass for the grandkids.
In addition, the hotel stay includes an hour's early entrance to the Wizarding World of Harry Potter for 4 days, which means we can ride the rides for an hour before the general public shows up; one morning 90 minutes after opening time we dine at the Three Broomsticks restaurant for the highly coveted Harry Potter Breakfast. Hotel guests can make priority reservations anywhere. (Although Florida residents do get a price break on the rooms, every hotel guest receives the free Express ride pass and early admission bonuses.)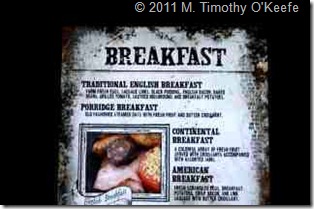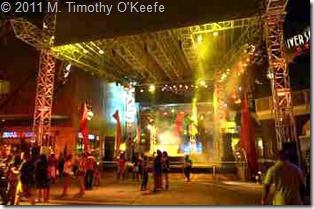 Three Broomsticks breakfast City Walk celebrates
Arriving at the Islands of Adventure, we put the Universal Express ride pass to the test. Supposedly, just showing a hotel room key card would get us into a special express lane that bypasses the often long waits. Besides jumping to the front of the line, the 5 of us would be able to re-ride the same attraction immediately, over and over. No need to make ride reservations, as at Disney World (which also has many more visitors waiting for a ride).
Linda and I decide to initiate roller-coaster loving grandkids to Universal with the Incredible Hulk roller coaster (we're bad!). Living in Richmond and frequent visitors to Bush Gardens in Williamsburg, the grandkids all agree the Hulk is indeed incredible. Twins Emily and Andrew brave a second go-round, which includes 7 inversions and accelerates to 40 mph. Next, the 5 of us ride Spiderman 3 times in a row within about 20 minutes.
The grandkids love the no-wait express pass. They have no idea of the wait times the typical visitor endures on a theme park visit. The Universal Express ride pass spoils them by the end of our trip. Most of all, us too.
Part 3: What the grandkids think of their Universal experience. And more reasons why anyone planning a Royal Caribbean cruise from Port Canaveral should seriously consider bringing their youngsters to Universal Orlando.