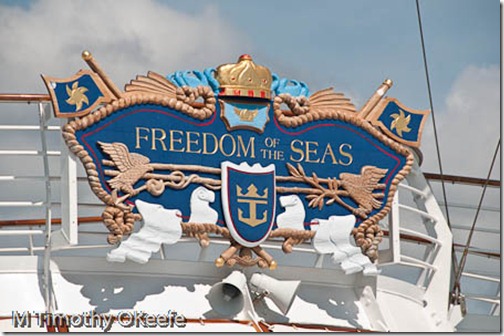 Tim and I are not fans of roller coasters. But after 3 days at Universal Orlando Resort, we've considered retesting our old fear factors. And thought about combining a stay at Universal with a Bahamas or Eastern Caribbean cruise from nearby Port Canaveral the next time the grandkids are in town.
Universal Orlando Resort and Royal Caribbean Cruise Line have a partnership that brings together two of the world's most popular vacation providers with a variety of getaway packages. And with the world's only Wizarding World of Harry Potter theme park located at Universal's Islands of Adventure, the theme park/cruise combo is more enticing than ever.
For the cruise portion, the choices are a 3- or 4-nights aboard Monarch of the Seas or Jewel of the Seas and a longer voyage on their much larger sister ship, Freedom of the Seas. All ships offer the complimentary Adventure Ocean youth program for ages 3-17 with separate activities for designated age groups and their own dedicated spaces. The daily programs start at 9am for younger children, while for those 15-17 their true party time begins in their own night club at 10pm and ends well after midnight. With all of the Adventure Ocean activities supervised by the ship's trained personnel, parents actually do have the opportunity to relax and enjoy some adult time without worrying whether their kids are bored or getting in trouble.
The Monarch and Jewel calls in Nassau, Bahamas, and at CocoCay, Royal Caribbean's private island in the Bahamas. CocoCay offers the usual water sports options as well as an Aqua-Park for children, beautiful beaches, shaded hammocks, a beachfront barbeque, and a straw market.
Shipboard life on the Monarch and Jewel include Broadway-style musical revues; Vegas-style gaming in Casino Royale; a rock climbing wall and the opportunity to just plain relax in the Day Spa. Don't worry whether your kids will miss you. They have more varied on-board fun opportunities than adults.
For a longer cruise, Freedom of the Seas has alternating week-long itineraries in the Eastern and Western Caribbean. The Eastern Caribbean option includes 3 days at sea with stops at St. Thomas, St. Maarten, and CocoCay, RCCL's private island. On Freedom's Western Caribbean sojourn, passengers spend only 2 days at sea and stop at Ocho Rios, Jamaica; George Town, Grand Cayman; Cozumel, Mexico; and Labadee, a private resort on the north coast of Haiti. Since 1986, RCCL's Labadee stops have provided largest proportion of tourist revenue to the impoverished island's economy. Although often described as an island, Labadee is not an island but a peninsula adjoining Haiti.
Because of its large size, Freedom of the Seas can offer many activities not available on Monarch of the Seas. Facilities like the FlowRider surf simulator; the H20 Zone water park; Studio B ice-skating rink; a full-size boxing ring; cantilevered whirlpools suspended 112 ft. above the ocean; Chefmakers Cooking Academy; Karaoke Superstar and more. The recently added Dreamworks Experience allows youngsters to interact with popular Dreamworks characters such as Shrek and the Penguins of Madagascar. For dining, there's a choice of eight onboard restaurants, including Royal Caribbean's signature specialty Chops Grille steakhouse, Portofino Italian restaurant and a Johnny Rockets 50's-style eatery; you can be sure no one will go hungry.
These cruises (see sample of all itineraries) are exciting by themselves but coupled with the fun of Universal Studios and Universal's Islands of Adventure plus the entertainment/dining at CityWalk , your trip really could fall into a one-of-kind vacationalooza.
In Part 2, we'll talk about the experience with our grandkids at Universal Orlando and why Florida residents (like us) with visiting guests may be foolishly throwing money away by staying at home and not moving everyone into one of Universal's hotels. The theme park extras you receive for staying on-property are likely to dwarf the hotel room costs.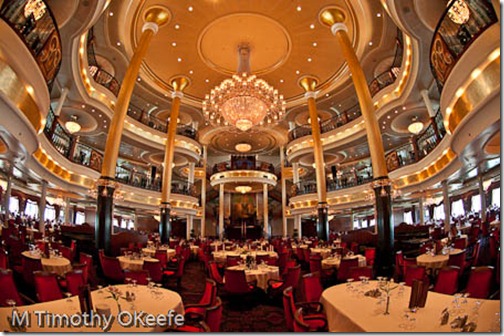 All photos taken aboard Freedom of the Seas.
By Linda & Tim O'Keefe