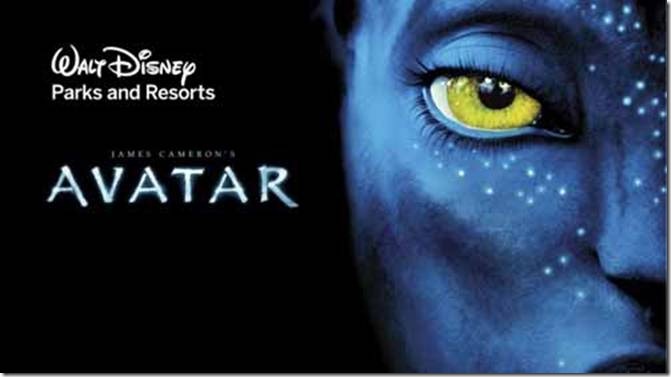 To Be An Eco or Adventure Land?
James Cameron's Avatar film saga will become a new land added to Disney World's Animal Kingdom theme park; construction is scheduled to start in 2013. According to the Disney press release, With its emphasis on living in harmony with nature, Animal Kingdom is a natural fit for the AVATAR stories.
Obviously, I need to endure the first Avatar movie a second time to appreciate the harmony with nature as the main message of the first Avatar film. Seemed to me the Terminator series director's Avatar with its helicopters and warfare was simply a poorly disguised rehash of old Vietnam war movies. Never did get why this was so popular since it was so predictable and the 3-D, well, it doesn't match Terminator 2: 3-D, which still impresses audiences at nearby Universal Orlando Studios. Saw that classic again for the first time in years this summer and it's still just as exciting as when it opened 15 years ago, in 1996.
Suspect the Avatar theme land at Disney World certainly will equal and with latest advances technically surpass Terminator 2: 3-D. As with the Terminator films, Cameron plans a trilogy for Avatar on the planet Pandora. Of course, Cameron is the master of disaster films and Pandora isn't exactly a name that promises tranquility or—thank all movie gods–the likelihood of Ewok teddy bears or other silly creatures appearing in Avatar 3, as in the original Star Wars 3 (now #6).
Cameron says, "I'm chomping at the bit to start work with Disney's legendary Imagineers to bring our AVATAR universe to life. Our goal is to go beyond current boundaries of technical innovation and experiential storytelling, and give park goers the chance to see hear, and touch the world of AVATAR with an unprecedented sense of reality."
Other Avatar's could follow the opening of Disney World's, depending on its success. It should be exciting and dynamic, but the idea of this theme land being based mostly on living in harmony with nature—don't believe it.
Is that something you would want to pay to see?
No specific time yet for Avatar's Disney World opening.
Until next Monday (or later),
Tim
This is a weekly info update to the Orlando Essential Travel Guide for buyers of the app and anyone who discovers this site.